Investing in Off Plan Property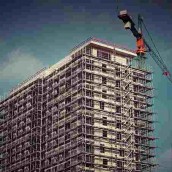 Property investments during the pre-construction stage represent a relatively recent trend in the global property industry. Such investments allow the acquisition of property to be completed in the future at today's prices.
In rapidly rising property markets, the prices paid at the off plan stage may be lower than the price of the unit when it is completed by a significant amount, which will provide a high return to the investor. This profit, as a percent of money invested, will be even greater if the buyer uses borrowed money to cover a significant percentage of the capital required to complete the purchase. In this sense, the purchase of property at the preconstruction stage may prove to be very good investments.
To initially reserve a property at the preconstruction stage the buyer signs an informal "Intent to Purchase Agreement" and puts a small deposit of about 5-10% of the cost of the unit. The official purchase contract is signed only after the developer has obtained all required licences, at which point the buyer deposits an amount equal to about 20% of unit sales price. The balance of the sales price is paid upon completion of the unit. If the builder fails to deliver the unit within the designated time period stipulated in the contract, then the buyer has the right to withdraw from the agreement and file for a refund of the payments made