Dealing With A Coin Dealer
It can be difficult to deal with a coin dealer. To begin with you need to do a background check before proceeding with any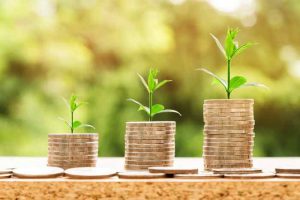 transactions. You also need to talk to other coin collectors to ensure that the coin dealer really is someone whom you can consider trustworthy.
Finding and Researching The Right Coin Dealer For You
There are so many coin dealers in today's rare coin market that choosing an honest and reliable dealer may seem impossible. If you're feeling overwhelmed, don't give up just yet. The PNG, the Professional Numismatics Guild, has developed a set of strict standards for the coin dealers who join their ranks. By evaluating potential dealers using these standards, and checking to see if they belong to the PNG, you can safeguard against any untrustworthy or dishonest coin dealers.
A good coin dealer knows his trade. Not every dealer is an expert, and it is important that you separate out the truly knowledgeable from the shams. Buying rare coins is an investment, and you shouldn't trust your hard-earned money with anyone but an expert. You want a dealer who can give you accurate advice on the current market and potential purchases. Check any potential coin dealers for solid credentials.
In today's volatile market, it is important to know a coin dealer's financial stability upfront. Does the dealer have strong assets? You'll want to make sure that in the rare case that your dealer discovers some of his coins are fakes, his business is stable enough to weather the storm and compensate for any disasters down the road.
In business, often times whom you know is as important as what you know. A coin dealer who is well known among others in the business, and who has established a good reputation in his field, is a safer choice than one who is a relative unknown. The wisdom in this axiom is obvious. A professional who has been vetted by his fellow coin dealers and found wanting isn't the type of person you want handling your investments.
Is the dealer an ethical businessman? It's hard to trust someone who doesn't subscribe to a set of ethical standards. You want a coin dealer who doesn't take shortcuts, and who gives everyone he deals with time and attention. A coin dealer who belongs to the PNG, for example, agrees to comply with a set of ethical standards. He agrees to represent all merchandise in a fair manner, grade coins according to his honest and good faith belief, and treat all customers ethically.
While you probably hope you never have a legal dispute over your purchases with your coin dealer, it is important to consider what may go wrong before the start of your business relationship. Does the coin dealer have a standard dispute resolution procedure, such as mediation or binding arbitration? If not, you may find yourself scrambling for an attorney and paying legal fees that far outweigh any loss you sustain on a coin purchase.
When choosing a coin dealer, make sure you do your homework. It can be time consuming, but it will pay off in the long term.
You should do is look around to see what dealers are actually located near you. Of course, you will also want to make sure that these dealers are actually registered dealers as they are the only ones that you will ever want to find yourself dealing with. Otherwise you may find yourself being scammed, which is never a pleasant experience since it can lead to the loss of a lot of money on your behalf. There are also some crooks in this business and you do not want to get caught up with them only to find that the coins that you invested your hard earned money in were actually stolen. This is why it is smart to only deal with the best coin dealers possible so that you are sure to get real coins.
Once you find a few different coin dealers whom you think you would like to work with, find out if he owns the coins that you are interested in purchasing or if he is simply acting as a middleman and selling them for someone else. If they are selling the coins for someone else, then you can probably rest assured that there has been a large mark up on the cost of the coin.
Biding By The "Rules"
Five Marks of a Good Coin Dealer
You don't have to only work with one dealer the whole time you collect coins, but it helps to work with someone you really trust. Before you pick out a dealer from which to buy most of your coins for your collection, make sure you do your research. Here are just five points to look for when checking out different dealers.
1. Helpfulness: A good coin dealer should be very helpful. Whether you're dealing with a small one-man operation or a large business, you should be able to get excellent customer service with the dealer of your choice. You need to be able to get your questions answered, and your dealer should be willing to go the extra mile for you.
2. Knowledge: A dealer you want to work with shouldn't have to be constantly looking up information about the coins you want. They should have a lot of information on hand already. At the very least, your dealer needs to know where to go to find out about the coins you have or the ones you want to collect.
3. Assets: This is something many people don't think about, but it's vital that your coin dealer have assets to back them up. If you happen to get a coin that you need to return later for whatever reason, you need to know that your dealer will still be in business to deal with the problem and will be able to refund your investment. You can normally do some financial research to find out about this point in your dealer's favor.
4. Ethics: The best way to find out about this is to make sure your dealer is part of a coin dealing organization. Many dealers will take advantage of their customers, whether those people are buying from them or selling to them. Make sure that the dealer you work with will always treat customers with respect.
5. Connections: One of the best parts about working with a coin dealer is that they have connections you can only dream about. If you're looking for a few specific coins to add to your collection, a dealer can really help you out. Often times, they can troll the market to find the exact coins you need within just a short period of time.
As a serious coin collector it is important to take the time to make sure that you do everything by the books. Part of this has to do with actually finding a coin dealer whom you think is trustworthy. This is important because you need to be able to have a healthy, long-term relationship with this person. Since rare coins can be difficult to find, most of the time only certain dealers will actually carry them. So, once you find such a dealer it is very important to actually stay in good standing with this dealer. By doing so you may actually be able to have the opportunity to get first priority to purchase coins whenever the dealer is able to get his hands on a coin that you really want to purchase for in your collection.