Here at xelonline.com, people often ask us whether they can add guest posts on our website. We welcome our readers to contribute to our growing blog. Whether you are a company or an individual, we give all contributors a chance to add their articles on our website.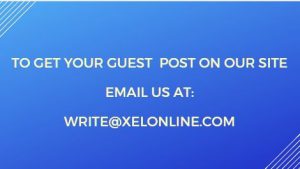 If you want to get visitors to your website, one of the ways this can be achieved is by writing a guest post on our investment website here. Guest posting on blogs is an excellent method to construct brand recognition, establish yourself as a credible expert in your area, and drive visitors to your site.
Some Tips on Writing Your Guest Post to Submit to Us
If you would like to add a guest post on our site then here are a few tips that you can follow to help you make the most of your article to attract visitors:
Make it enjoyable: One of the simplest approaches to finding some online buzz for your article post is to write guest blog posts closely related to your niche. Our niche is investing, finance, real estate, business, trading, stocks and shares and similar related categories, so write something relating to these topics. Your content should be as appealing to the investing market as close as possible. Interesting content will get recognition alone. Write something you would want to read yourself.
Make it Readable: Guest Posts that you submit have to be in good English. A well written post has comprehensive treatment of a subject, usually in the shape of an analysis and review of a blog topic. People today believe an interesting guest post is one which gets tons of comments and shares.
Please Proofread: Spend sufficient time to proofread your post that you plan to submit and add a guest post on our website.
Article size: We will require a minimum article length of 400 words to ensure that your article gets the attention it deserves.
Links in the post: We allow a link to a resource to help you get more recognition for your contribution.
Media: Feel free to include relevant media and images and video related to the content that you submit to us to add on our website.
Keep it Legal: please ensure that any media such as images that you submit to us is copyright free. That includes any video content. We will not be able to accept any posts that include images that infringe copyright. So, before you submit, please make sure that the images are legally yours to use.
Original Content: To make sure that your article gets published, write an un-plagiarised, original article piece which is written especially for the xelonline.com audience.
The categories that we prefer: The following is a snapshot of the categories that you can write for but the list below is not exhaustive; Investments, trading stocks and shares, forex trading, precious metal investing, property and real estate, bonds and investing, financial planning, personal finance, property investment, mortgages and loans and many more investment and money related categories.
How to submit your guest post
To add your post on our website, simply contact us by email. We will review your request at the earliest convenience and contact you back for submission information.
Have a Profile:
Include a profile for inclusion at the end of your article. Guest Contributor information will help our audience to get to know who you are and as a result you will get more exposure. Where appropriate, include your social profile if needed.
So if you are an individual who takes the time to understand how to effectively utilize guest blogging to acquire traffic and build a substantial subscriber list then get in touch. If you're likely to select the opportunity to compose a guest post to submit on our website then contact us on; write@xelonline.com