Buying Gold Bars and Coins for Your Investment
What is it that makes a successful investment portfolio? You will find that investing in just one or two different things is a bad mistake; however, that is just how many people invest their money. When you keep your investments in too small of an area, you can be in for some trouble. For example, if you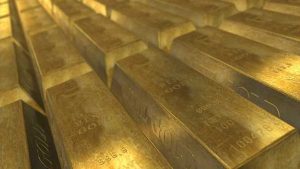 have two stocks in which you have all of your money, and one of those stocks crumbles, you've lost a large sum of money. If you had taken the initiative to diversify, to add other types of investments, you would not have had this trouble.
What types of safe investments are available? Today, it can be difficult to find an investment that is truly safe. The market is hard to predict, and a stock that you think is going to perform well could fail miserably. Some of the best types of investments that you can make are in precious metals. Metals have performed well in recent years, and their value continues to rise. You can buy gold or another precious metal and find some great returns in a few years. Many investors are doing this.
When you buy gold for your investment portfolio, you will have a few options. You can choose to buy bars of gold or coins. The bars come in different sizes, and some of the coins have different denominations as well. This can make them much easier to buy, especially if you do not have a large sum of money. Both can make great investments, but the one that you choose will probably depend on how much money you have. If you choose to buy coins, make sure that you are buying the bullion coins and stay away from the rare coins.
Regardless of how you buy gold, you are going to want to know some of the best places to buy it. The easiest place for most investors to buy their gold is on the web. Great dealers are available that will be able to offer you all of the coins and bars that you want. However, you need to be careful no matter where you buy your coins. Make sure that you are always dealing with a company that has a good reputation and prices that you are able to afford. Today, buying precious metals is nearly as easy as buying books or electronics online!